Kitchen worktops
As the kitchen is typically the most important room in your home, it is very important to choose the correct kitchen worktops. The look and feel can change by using either a marble worktop, granite worktop or a quartz worktop.
We have a wide range of materials available to view at our large workshop near the Bluewater Shopping Center.
Quartz worktop
Working extensively with Silestone, Caesarstone, Stone Italiana, and Santa Margerita. These quartz offer unique colours and practicality as well as low maintenance kitchen worktops. Newcomers like Dekton and Neolith have shaken the market with their slim design. Changing the way we design and therefore think.
Granite worktop and marble worktop
Granites due to their strength are renowned for durability. In contrast, marble's, Onyx and limestone are less durable and therefore require more maintenance. Marble's with their character and beauty will add a sense of class to your project. And with new technology coming to market soon staining and etching will be a thing of the past.
Experience
This is where our team of expert fitters and advisors excel. We can guide you through every aspect of design and material selection. Our skilled fitters can expertly install your worktop and as a result peace of mind. Over the years our knowledge and experience has helped provide the perfect solution for private homes and commercial projects. Working alongside companies such as Sir Robert McAlpine, Berkley Homes and high end kitchen manufacturers like CIE and Chambers Furniture we have learnt to deliver on time and in budget.
Kitchen worktops edges
Below you will find a selection of the most popular profiles. These are for both kitchen worktops and vanity tops.
With many options to choose from including simple bevels, and in contrast you have classic designs with bullnose or ogee's, and finally the modern twist with the reverse bevel or shark's nose.
Worktop Edge Details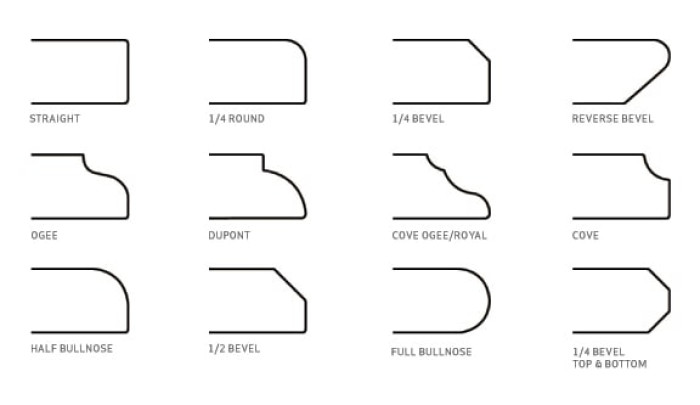 Take a look at our edge profiles all of these are available to add individuality to your worktop. Other options available on request.
Gallery of some of our latest kitchen worktop installations
Belgian Blue Honed kitchen worktop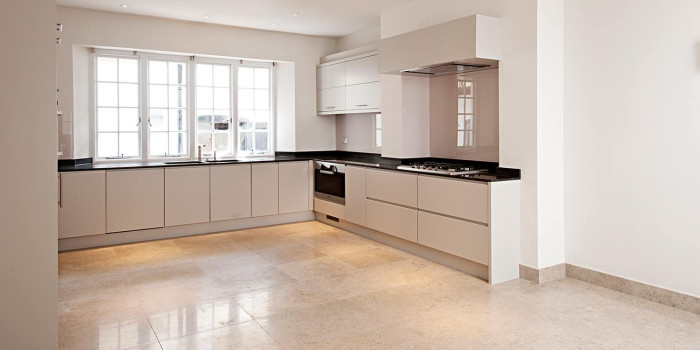 Stunning Belgian Blue limestone worktop fitted to a private house in Marylebone, London. Although this worktop requires considerable maintenance, the owner was happy to proceed because of the beautiful character of this natural stone.
Silestone Orion kitchen worktop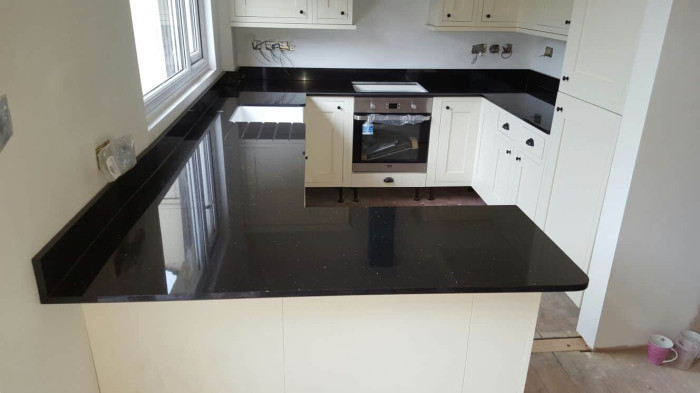 A classic durable worktop giving a modern appearance to this simple kitchen.
Nero Absoluto Granite Honed kitchen worktop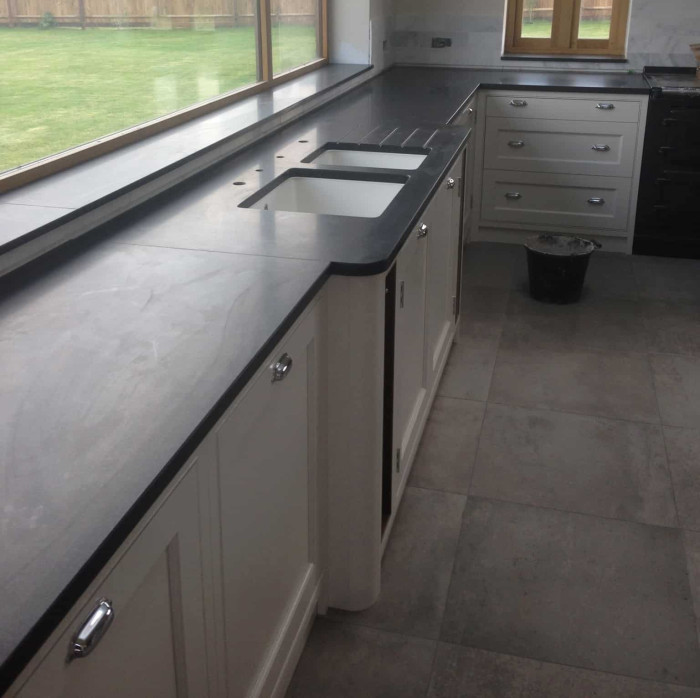 This is a popular choice as its low sheen gives a smooth textured appearance.
Silestone kitchen worktop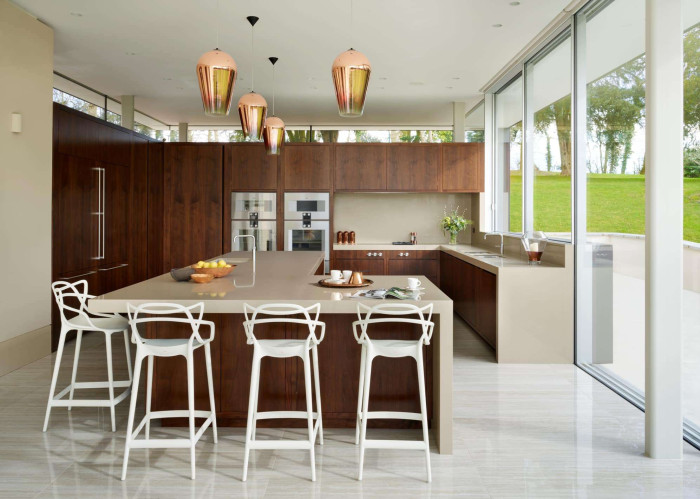 One of our favourite worktops fitted near Sevenoaks in Kent. A truly beautiful kitchen worktop.
Compac Carrara worktop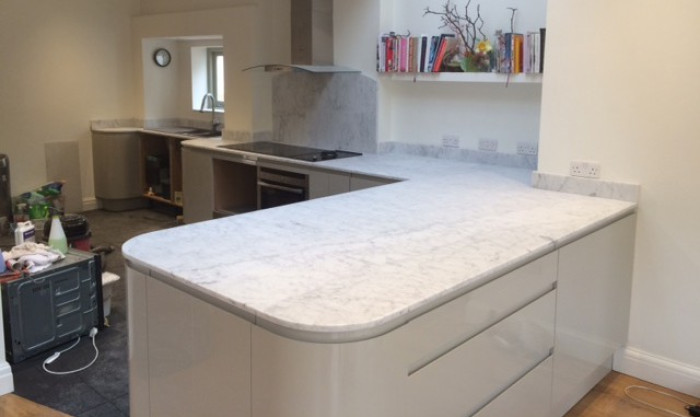 This Carrara look quartz is a favourite of ours for its minimalist looks and durability.