Bespoke natural stone
Bespoke natural stone work is a large part of our business. Our aim is to produce work that is of the highest standards. We start by listening to your requirements. From here we can offer advise and guidance with stone selection and installation. Cut to size and slab work is our speciality.
We offer many bespoke natural stone and quartz stone works. No job is too small. From cut to size stone works to creating intricate reception desks. Supplying stone flooring and stone tiles from our large stocks.
Cut to size
Cutting tiles and stone slabs to your exact size is one of our specialities. Our skilled sawyers have the knowledge and experience that has made us one of the strongest companies in this field. Working for many large organisations on a supply only basis where speed and accuracy are expected. Cut to size stone work is also essential service for smaller companies as it adds value to their proposition. We are also able to install full size slabs with our specialist installation team.
Our dedicated staff are able to help with scheduling and technical aspects of your project. In the past we have dealt with complex works, restrictive site access and tight deadlines. We will also focus on suitable stones and therefore select the most suitable materials. With our extensive network of natural stone partners, we are able to provide knowledge and 'know-how' for any size project. Taking trips to our Italian suppliers will help specifiers make the right choice.
What we do
Typical examples of the work we do is as follows: –
Cut to size tiles and slabs – We can cut from stock or from your own stone materials
Stone baths and basins – Our team can assist with technical design and suitable materials
Stone flooring and stone tiles – Bespoke orders and from stock
Bath surrounds and bath panels – Cut on our CNC machines for exact sizing
Vanity tops and stone shelves – Large selection to choose from
Kitchen worktops – Manufactured in house and fitted by our own masons
Fireplaces – New designs or reproduction
Limestone, Marble, Travertine, Granite and Quartzite – Available from stock
Below are some examples of the type of bespoke natural stone work we produce.
Fior Di Bosco Marble Wall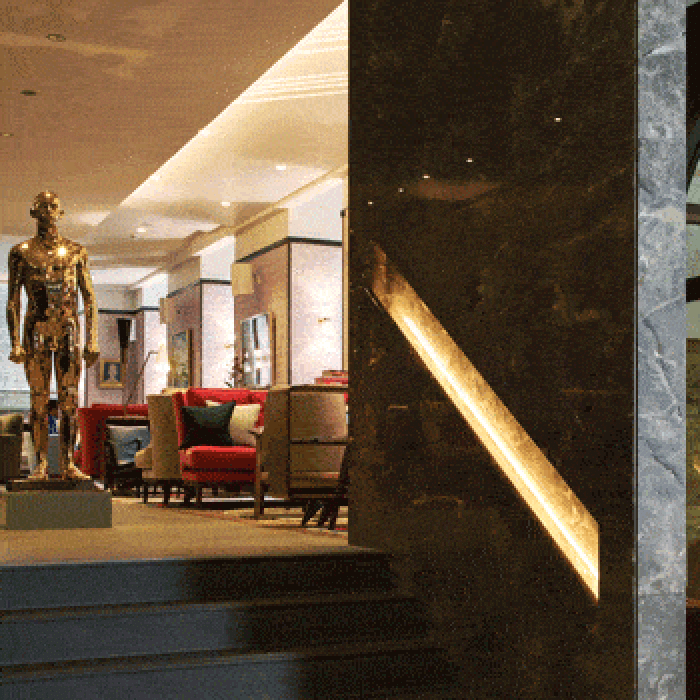 This bespoke stone wall was installed in The Devonshire Square Club. Made from Fior Di Bosco marble with mitered edges and polished hand rails.
Flamed granite bespoke sink and walls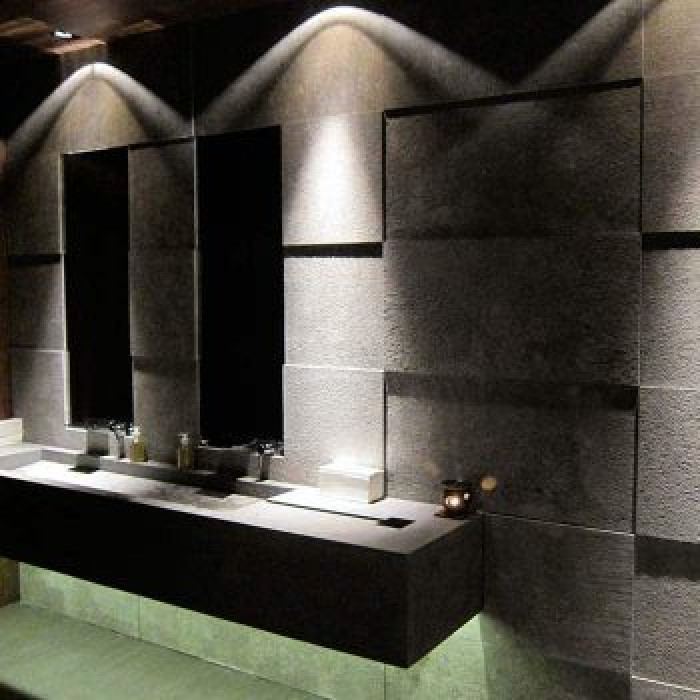 Bespoke flamed granite sink made for the Kimchee chain of restaurants. We also manufactured all the wall tiles and many other bespoke items for this project.
Light Emperador bathroom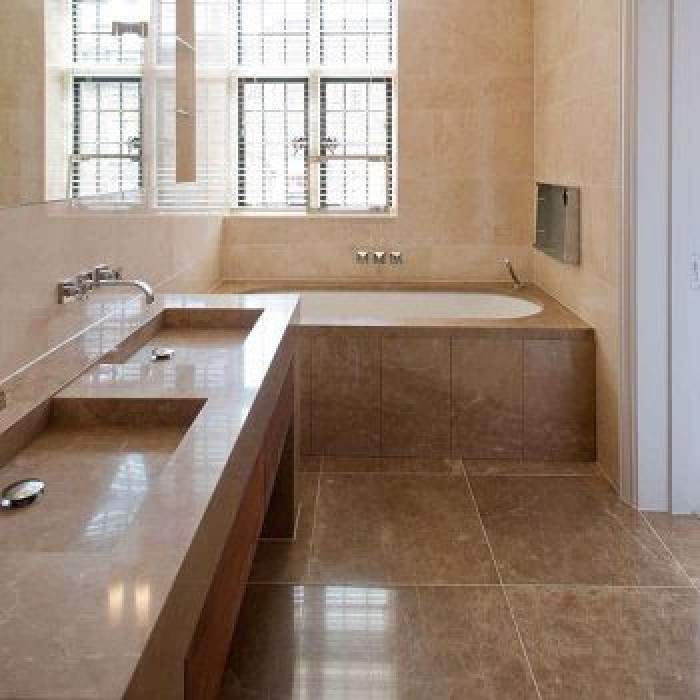 A light emperor marble bathroom with bespoke bath surround and vanity top. The simple design of this room lends itself to the neutral colour of the stone.