Some of the most stunning bespoke stone staircases created have been made from solid natural stone.Through beautiful design Limestone and marble staircases can be crafted to produce elegant and gravity defying effect's.
There are many different designs. Cantilever staircases can be a very modern in design or by using Portland stone you can a classic that takes you back to beautiful old castles and stately homes.
The characteristics of solid natural stone ensures that our staircases are truly bespoke, timeless and enhance their surroundings.
Working together at every stage from planning, design, stone choice we ensure all elements are considered. Production, installation and customer care are a priority of ours and we endeavour to deliver at all costs. Using the latest CNC machines and CAD technology we ensure that designs are exact and that all possible elements are considered prior to installation.
For more information about cantilevered staircases take a look at The Homebuilding and Renovating website.
Rear view of suspended Belgian Blue stairs.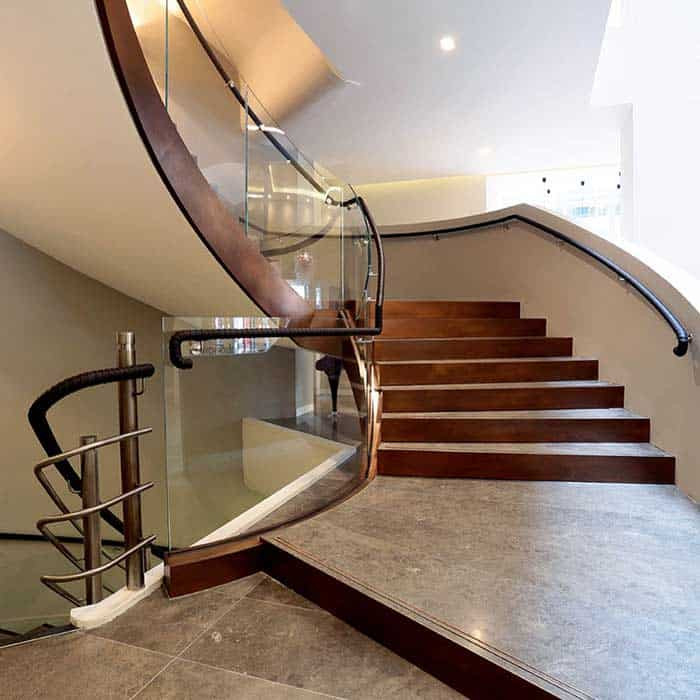 Beautiful Savannah Grey marble stairs.
White technical stairs CNC cut to fit perfectly..