Bespoke stone flooring
At stone collection we have a large selection of materials available from stock and by using the latest machinery we are able to cut speedily and accurately natural stone flooring tiles and bespoke flooring. Using the inherent natural beauty of stone slabs we can offer our clients the possibility of re-creating any sized tile or even a 'Grand Master' floor pattern. Limestone, marble, granite, travertine and slate can all be cut into tiles. We can produce cut to size flooring tiles or bespoke natural stone flooring cut to your own drawings. For an inspirational guide look at Grand Designs to get some great flooring ideas.
Working together we can help you create your own unique flooring pattern. Therefore good design, meticulous attention to detail, and skilled craftsmanship combine to produce breathtaking and striking designs.
Bespoke flooring ideas
Bespoke marble floor tiles
3D patterns are a great way to add size and depth to a room.
Large format tiles make the most out of slabs and really show off the colour and pattern of the material.
Economic cutting allows us to cut to the best size tile out of a slab so there is little or no waste. This saves money and time on large projects.
Rectangular tiles make rooms look larger if it runs along the length.
Be creative, cut octagonal or asymmetrical shape to make a huge statement.
Portoro Extra book matched floor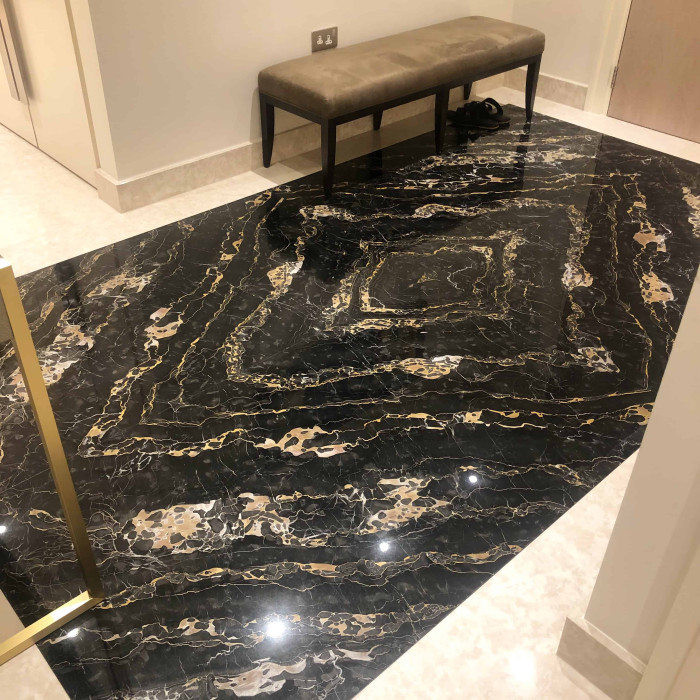 A stunning floor cut in a 4 way book match to create this beautiful pattern.
Waterjet floor pattern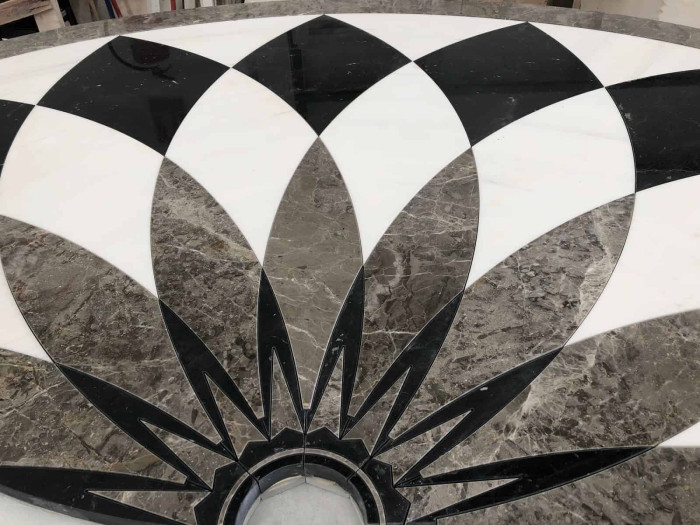 An intricate design by one of our designers for fitting in a private residence.
Dry lay of a water jet floor pattern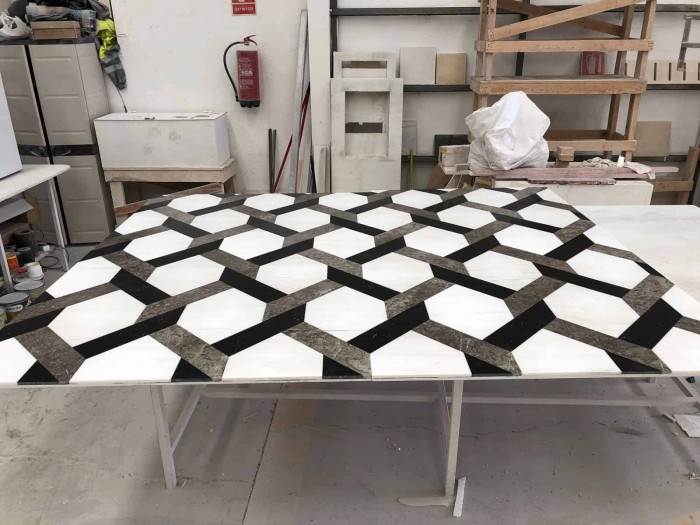 This design was made on a water jet machine and dry laid for client approval prior to installation.
feature wall
Custom Bespoke Flooring Patterns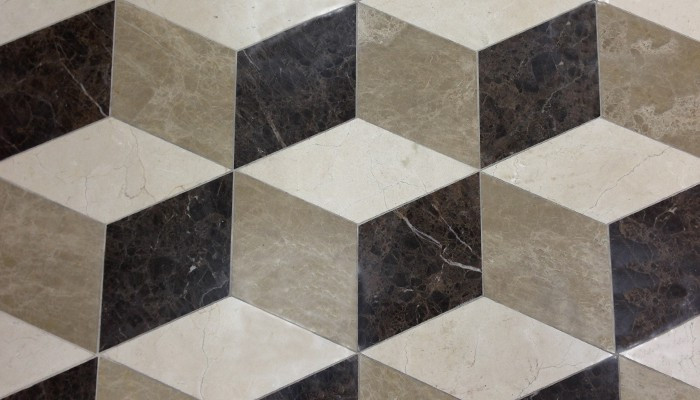 With the unlimited possibilities of different natural stone combinations, we can create unique floor designs that can be used as a statement in your project. Different coloured materials can be used to create 3d designs.
Fine Art Bespoke Flooring Patterns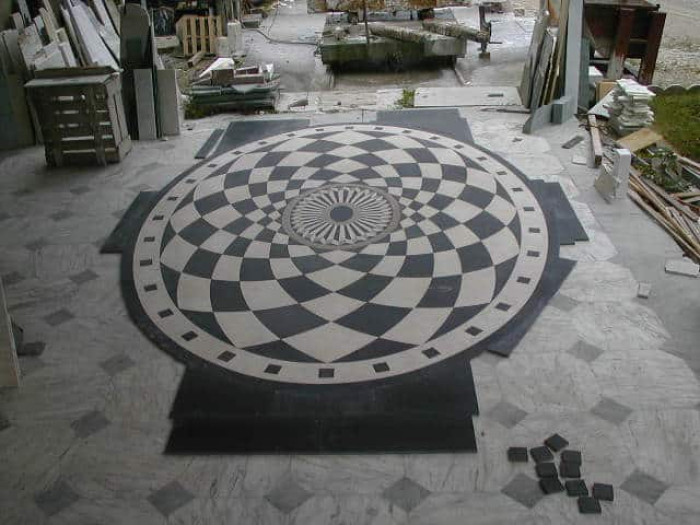 Waterjet precision cutting can be used to create the most intricate designs; classical medallions or modern shapes can be cut with exacting precision. These are then dry laid and boxed and shipped in modules that fit together precisely.