Many of our bespoke projects require that the materials are cut to size. These projects are often very demanding and require a great deal of skill and attention to detail. One of our core strengths is cutting tiles and bespoke stone pieces to size. We have dedicated machinery to ensure a rapid turnaround.
Our skilled templaters will attend site after the substrates are completed. We will then use plastic templating sheets or digital templating tools to template bath surrounds and vanity tops. Additionally if you are confident in producing your own templates we can cut from drawings or CAD files.
Templates are then sent to our production department. Pre-approved slab materials are selected and then cut ready for the stone masons to polish the edges and produce the final piece of work. Not to mention a lot of the work can spend many hours in the workshop being polished just to get the correct finish.
We use state of the art machinery to cut the stone to size and for making multiple tiles. Before any of our work is dispatched it is thoroughly inspected for quality. Giving you piece of mind.
A lot of our work involves producing cut to size and bespoke stone for other companies. If they don't have the capacity or space to make a large number of pieces we can help. Once cut we dry lay and store all the pieces ready for inspection.
Bespoke stone
In addition to our own factory we have built a network of partners and associates to offer the very best in their production techniques. Taking advantage of their skill and knowledge we can produce very complicated designs and produce any size or shape from stone. If you require extra large columns or stone baths produced from solid blocks of stone, these would be produced to order with a normal turnaround of a few weeks.
Our sawyers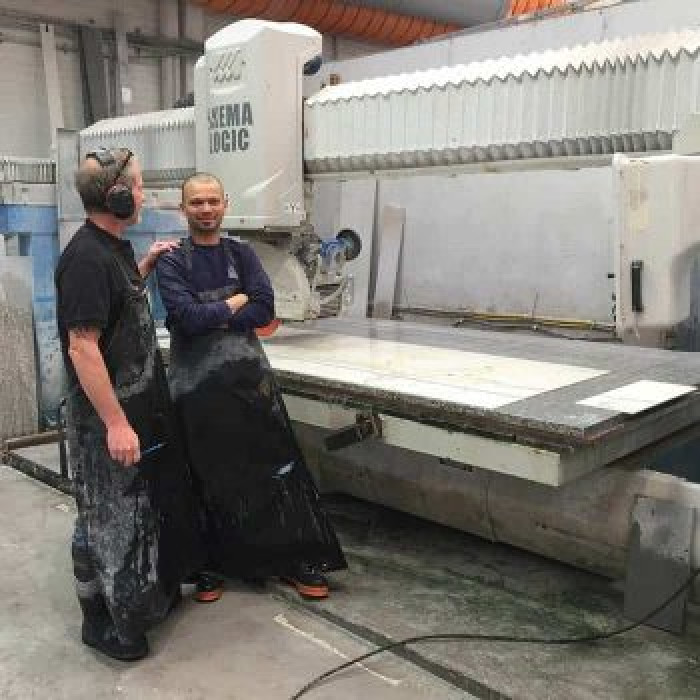 Laying out templates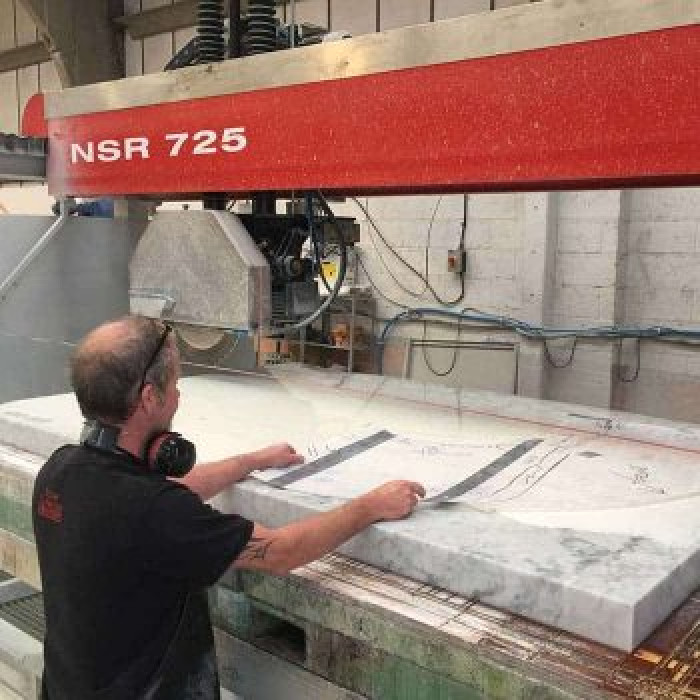 Works in progress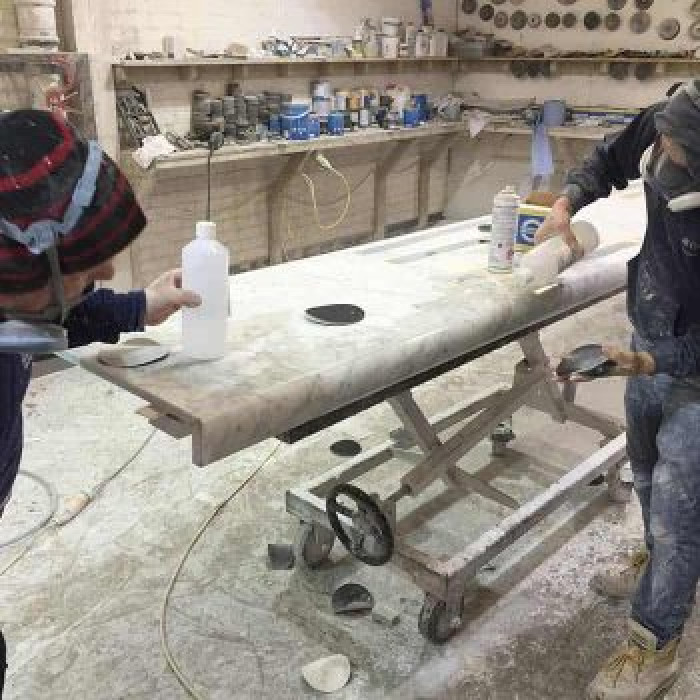 Polishing bespoke pieces