One of the most beautiful features of natural stone is its versatility, being able to manipulate and work a block of stone and create a piece of beauty. This is what we do with our bespoke stone sinks. We mill, grind and polish blocks of solid stone to produce beautiful basins.
We can produce these items to your exact design, we will help with the overall design, fitting and advise on the correct waste. Stone Collection produce basins, sinks and troughs for both residential and commercial projects. Most recently we have taken on a three year project manufacturing and installing bespoke sinks for the Credit Suisse refurbishment in London.
To reduce weight and make the basins larger we can fabricate them out of slabs of stone or man made quartz.. The mitred edges and corners will make the stone basin look deeper than it actually is, giving it the appearance it has been produced from a solid block of stone.
To support the weight of these sinks, special brackets are required and we can design and produce hidden supports to give the appearance the basin is floating.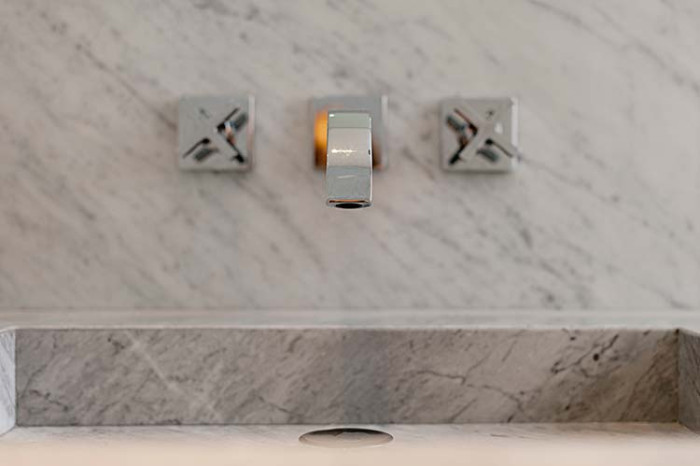 Bardiglio Nouvalto marble sink carved from a 100mm thick block of stone.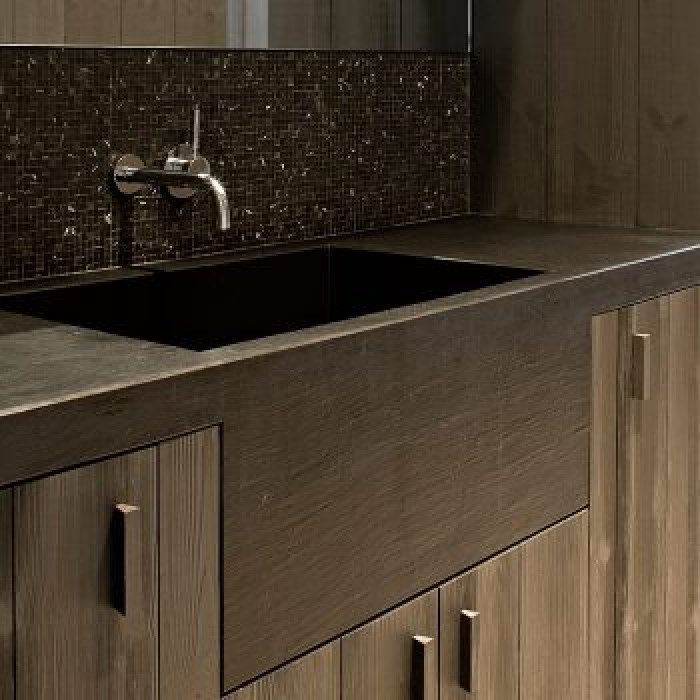 Morais black brushed marble sink manufactured from 20mm slabs.
Light Emperador marble sink fabricated from 20mm slabs.