Using the inherent natural beauty of stone we can offer our clients the possibility of re-creating a 'Grand Master' floor pattern or by working together we can help you create your own unique flooring pattern. Meticulous attention to detail, and skilled craftsmanship combine to produce breathtaking and striking designs.
Custom Bespoke Flooring Patterns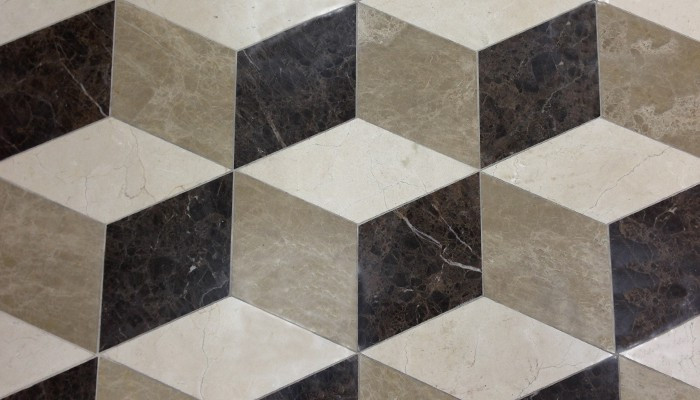 With the unlimited possibilities of different natural stone combinations, we can create unique floor designs that can be used as a statement in your project. Different coloured materials can be used to create 3d designs.
Fine Art Bespoke Flooring Patterns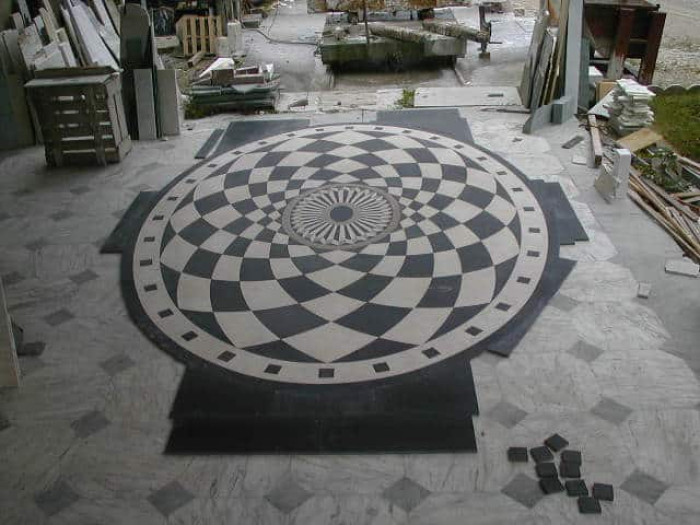 Waterjet precision cutting can be used to create the most intricate designs; classical medallions or modern shapes can be cut with exacting precision. These are then dry laid and boxed and shipped in modules that fit together precisely.