Working alongside some of London's most established and prestigious companies, Stone Collection have helped to restore the stone work of some of London's most beautiful building's. We have worked to very tight deadlines to repair and restore the terrazzo flooring at Selfridges. This work also included repairing and polishing 100 year old marble wall panels and bringing them back to life so Louis Vuitton could open its new flagship store.
Howard De Walden Estates are one of the largest land owners in central London and have been renovating hundreds of properties around Marylebone. We have worked to restore the stone work on many of these old properties and helped to preserve the beautiful features for years to come.
The restoration and polishing of marble, limestone, granite and other natural stones is one of our areas of expertise. Our experienced masons use techniques of old along side the latest polishing machines to achieve a finish that is second to none. Bringing an old stone floor back to its original finish or restoring a damaged marble panel can be easily achieved using the correct techniques and machinery.
Our trained mason's and polishers can restore your natural stone back to its original honed or polished finish..
Our services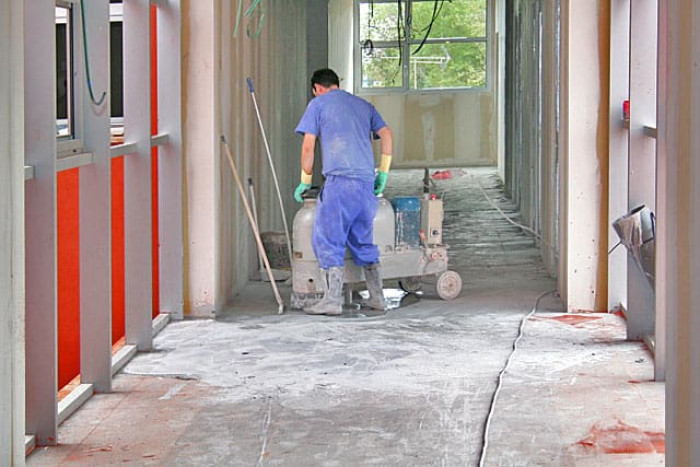 We offer the following services: –
Restoration – where we will bring an old floor or walls back to life by sympathetically replacing damaged tiles, cleaning the stone and re-polishing it. We have worked on the restoration of some parts of Selfridges communal areas to bring back to life 100 year old marble and terrazzo. New stone was aged to match existing materials and intricate stone work was produced to bring new areas into line with old corridors.
Polishing – this is where we will bring a floor back to its original finish be it honed or polished. Polishing powders are used to remove small scratches in the stones surface bringing the floor back to its desired finish. This is our most popular procedure.
Crystallisation – this is a method where the floor is polished using a special chemical treatment to make the floor more durable and less porous. Also known as Vitrification, this method has a detrimental effect to the stone in the long term and requires regular polishing to keep the benefits of crystallisation. In the short term a very high finish is achieved but this will wear and need replacing.
Commercial floor polishing – we work with commercial contractors to apply a final finish to a commercial flooring. This will normally entail working closely on site to remove the lips from the tiled floor and polishing the floor to achieve the desired final finish. Test areas are performed prior to starting the job to get a final sign of by the architect. On a lot of contracts out of hours work is required to meet tight deadlines.
Marble floor polishing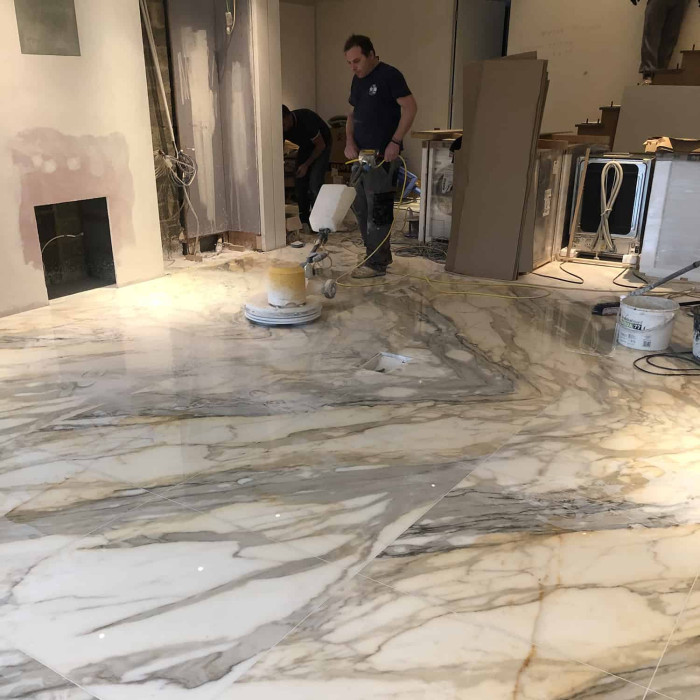 After installing the floor the client wanted a smooth finish so we polished the floor to remove all the irregularities and grout joints in the stone and achieved a beautiful honed floor.